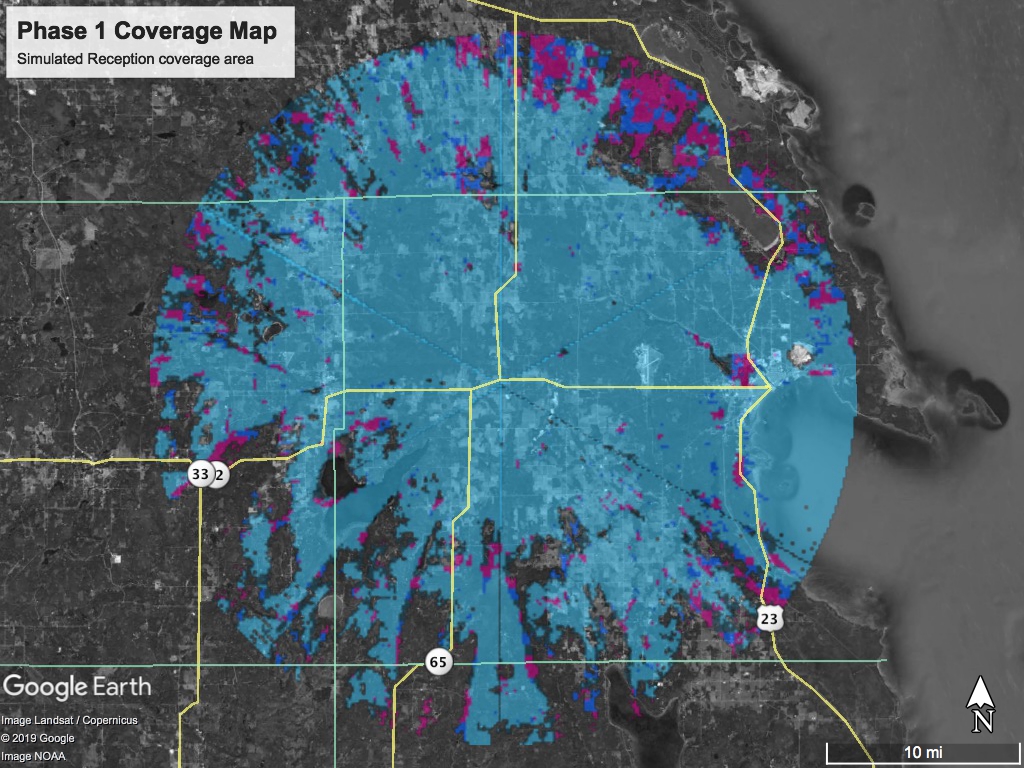 This is our updated Phase 1 coverage area map.
Light Blue indicates a good connection and low heights needed for your antenna
Darker blue / Magenta indicates the need to get higher above the ground at your location.
Non-colored / gray scale indicates no connection likely with phase 1, Show us your interest by filling out the Interest form so we can see where we need to build!
This map does not take into account trees or other buildings that may or may not interfere with your link.
This map does not guarantee service availability
Some "higher above ground" estimated above 50-100ft+
This Map is only a computer simulation, we are currently conducting real-world testing of signal strengths.
As with all wireless technology, Line-of-Sight is Ideal. Trees and buildings can interfere with the link. Our Technicians are experts in problem solving by using alternative mounting locations and methods. Trimming of trees and branches may be necessary to achieve a stable link. Some trees may require an antenna tower to be constructed to get line-of-sight.
If you are interested in our service please fill out the form below: